The power of music as therapy is to reach into the emotional experience and inner being of the person, to engage the whole personality and potential of the individual, changing his or her awareness, initiative and capacity for learning and development.
Professor Peggy Farlow, MAE, MT-BC, is a continuing lecturer in music therapy at Indiana University - Purdue University Fort Wayne (IPFW). In addition to her work training new music therapists at IPFW, she provides music therapy services to a few clients in the Fort Wayne, Indiana area.
Peggy is not currently accepting new clients.
She is certified to provide music therapy services under Indiana's developmental disability and support services Medicaid Home and Community-Based Services Waivers. To inquire about services, contact Peggy through the link below.
Peggy presents at regional music therapy conference, Cincinnati: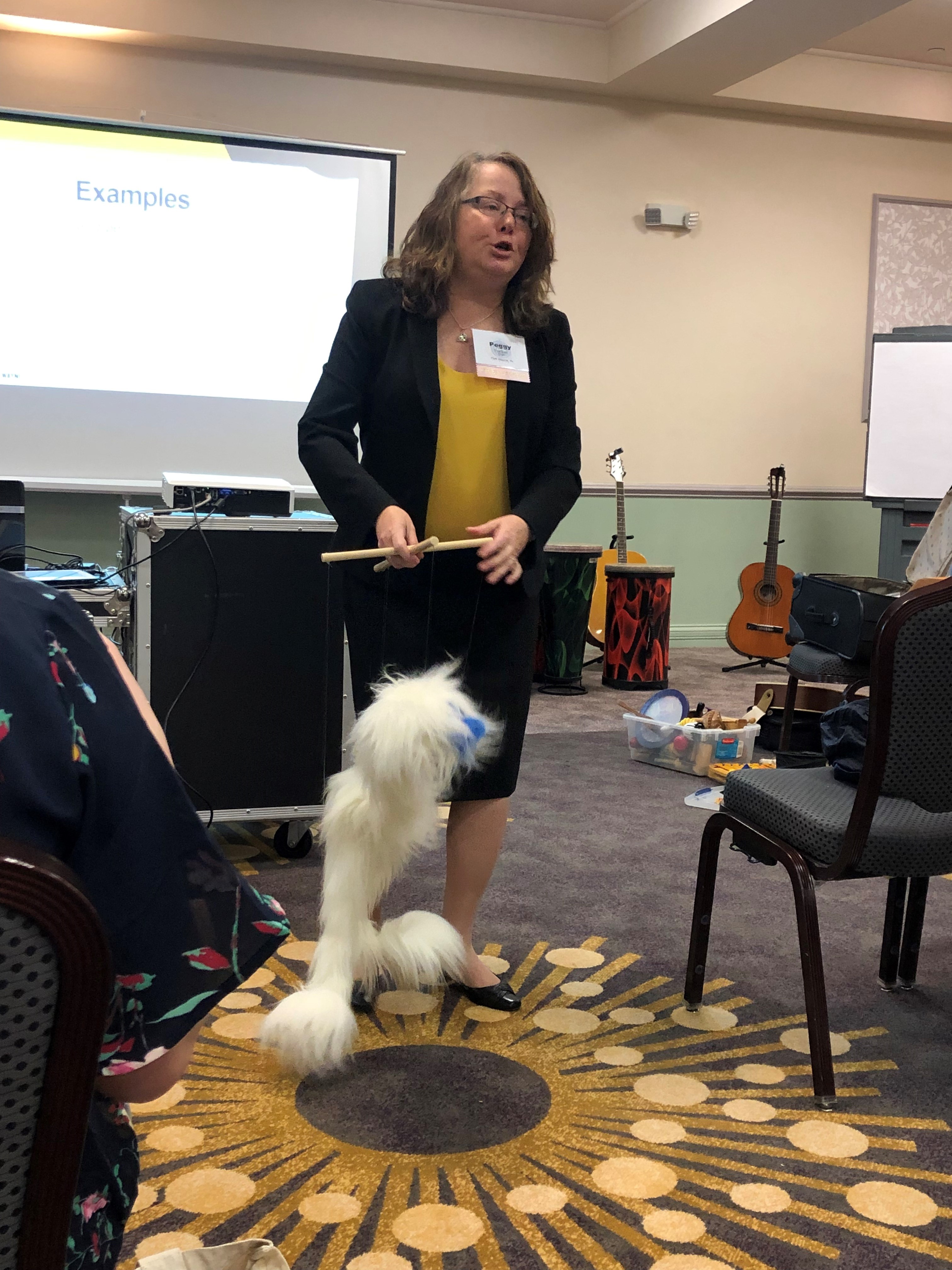 Peggy presented "Music Therapy Techniques to Improve Communication Skills in Persons with Autism," March 15, 2019, at the Great Lakes Regional Music Therapy conference in Cincinnati. See her PowerPoint slides and her presentation handout. See her sheet music for "Limber Louie."